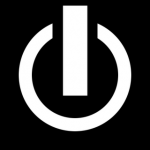 Though I have already grown awfully weary of superhero/comic book movies, most of the world has yet to embrace that view. You seemingly can't hit up any movie website without finding a story about some superhero/comic book movie that is/will be/might hopefully be coming out. Even here, where I'm bitching about those movies.
The movie studios and their comic cohorts are trying to make a movie of every damn comic that's ever been made. It's like every obscure comic they can find. Fathom, Jonah Hex, or Preacher anyone? Yeah, apparently those are comic books coming soon to a theater near you.
With both popular and obscure superhero/comic movies in the works and decades of comics [...]
Continue reading How Long Is Long Enough To Start Talking About A Do-Over?