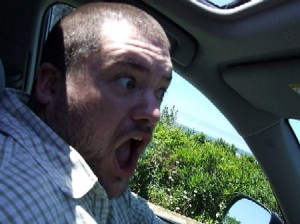 Welcome to Involuntary Fury. For your safety, please remove your shoes and body piercings.
I've always loved watching movies. Sure we've had our rough patches and get into an occasional plate-throwing sleep-on-the-couch fight, but that's how it goes when you're in love.
I cover movie news, reviews, history, box office results- pretty much any movie related stuff that catches my fancy. If I happen to go off, it's not my fault. That's why it's called Involuntary Fury.