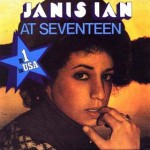 If it's a weekend, then by default it's a good weekend for Hollywood. But it's much more rare for my predictions to have a good weekend. For a change, this weekend I was close on all three.
To no one's surprise, 17 Again came out on top this weekend to the tune of $23,722,310. I predicted $26,270,805. $2.5 million- that's darn near a bullseye for as close as I've been lately. People, I should say women, as in 75% of the audience was female, weren't turned off by the rehashed old man in a kid's body story. They were actually probably turned on seeing Zac Efron headline his first movie. For real, three-quarters of the audience was female and it didn't star a bunch of women and wasn't a romantic comedy. Whatever IT is, that dude has it.
State of Play managed to beat out Hannah Montana and Fast & Furious to end up in second place. It managed $14 million, $500,000 more than my prediction. It was able to get a decent audience thanks to the names in the cast and great reviews. It'll probably end it's run around the $50 million mark. I think you'd have to call that a success.
Crank: High Voltage ended the weekend with $6,963,565, only $300,000 more than I predicted. The movie had a budget around $12.5 million, so despite opening $4 million lower than the first Crank, it's still going to turn a nice profit by the time it's through. An interesting side note about the movie: it was shot with video cameras available at your local electronics store. Jason Statham is still the king of low-budget actioners.
In other news: Watchmen continues it's rocket shot onto home video after making less than $200,000 on it's seventh weekend. If I had told you Taken and Paul Blart: Mall Cop would both make $40 million more than Watchmen, perhaps everyone in the world would have called me an idiot, but now it's fact (not the me being an idiot part, the other thing). Even the most superhero hating comic book stomper wouldn't have believed it.