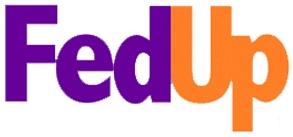 With the Academy Awards this Sunday, Hollywood is pulling out all the stops to use this weekend to showcase the best in movies. So it follows that they've given us not one, but TWO great new comedies to choose from. You have your choice of the ever popular dude-looks-like-a-lady comedy or the equally popular horny-ass teenager comedy. Life… is… good. At least that's what my psychiatrist tells me to say when I become disillusioned by the state of cinema and start ogling the razor blades.
If you're into cross-dressing, or even if you're just into looking at cross-dressers, you lucked out this weekend. Tyler Perry is back, again, with more of his cross-dressing antics in Madea Goes to Jail. The only question is if he decides to eschew his normal formula and do something more along the lines of Caged Heat. But most likely the only exploitation in this movie involves the taking of money from the unsuspecting audience. Ordinarily I'd say this movie would muscle it's way to number one, but there are plenty of holdovers from the last couple weeks to keep everyone busy. I predict $14,363,931 and second place to the remake that was released last week with a title strikingly similar to the date of it's release.
So if you're one of those people that's not really into the whole cross-dressing thing AND you've seen every other movie playing in theaters AND you really want to see a comedy AND you're extremely desperate AND you have to go see a movie this weekend because the light that reflects off the screen is the only thing that can neutralize the lethal poison you've accidentally ingested, you are also in luck. You get to see this great new comedy called Fired Up! No, that's not my emphasis, that's the real title! If you haven't noticed from the advertising, the first letters of the words in the title create the acronym FU, which sounds suspiciously like the sanitized version of fuck you, as in fuck you for seeing this movie! I say $6,882,407 for the weekend.
I suspect the remake that was released last week with a title strikingly similar to the date of it's release, He's Just Not That Into You, and Taken to do pretty well this weekend. And it might finally FINALLY be the weekend that Paul Blart: Mall Cop slips below $10 million. Based on what has transpired the last couple months, the most successful movie you could possibly make right now would be a romantic comedy about a mall security guard and his precocious dog. There's an idea for you Hollywood. Go ahead, take it. Take it and choke on it.