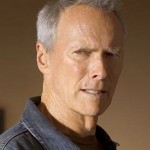 You've got to hand it to Clint Eastwood. Really, you do. How many 78-year old directors could cast themselves to play a curmudgeony racist and crack $10,000 per theater in wide release? That list has to be small. That list might only include Clint Eastwood.
I thought Gran Torino would slide in at second place for the weekend at about $15-17 million. Instead Torino whooped up on everything else, pulled in $29,484,388, and sits at number one. This was easily the biggest weekend for any movie that's had Eastwood's name attached. Space Cowboys, which he also directed and starred in, is a distant second at $18 million. The fact that some are saying this is his best performance ever certainly can't hurt. He's been making movies for 53 years and he's still got it.
Bride Wars scratched and clawed it's way into second place with $21,058,173, just $1,592,527 short of my prediction. Not bad for a movie that's been slaughtered by most reviewers. No matter how poorly reviewed a movie is, it'll only follow the actors around if it also fails at the box office. Hudson and Hathaway dodged a bullet.
I really underestimated The Unborn. I initially calculated $23,666,985 for the weekend, but discounted that because Gary Oldman represented almost half the total dollars in the formula but was basically absent from the advertising. Seeing that the total originally had the number 666 in it, I should have just left it alone. Instead I cut it in half and my prediction fell way short of the movie's $19,810,585 weekend. The movie averaged $8,405 per theater, about 1,167 tickets. Not bad for a horrifically-reviewed January PG-13 horror movie that didn't have much going for it.
I'm having a hard time wrapping my head around the fact that Marley and Me has made $123,751,596, with probably another $15 or $20 million to go. I'd say that and the success of Beverly Hills Chihuahua and Bolt bodes well for next weekend's bluntly titled Hotel for Dogs.