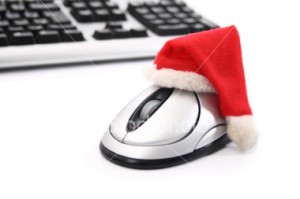 I suppose it was pretty appropriate that a movie about a mouse was released on the last quiet weekend of the year. It wasn't the smallest weekend of the year, but after a booming November, December has really tailed off. Maybe it's due to the quality of the movies or maybe the general bad weather across most of the country. Whichever it really is, I attribute it to the former.
Yes Man won the weekend with an $18 million haul. It wasn't spectacular, but it was enough. It was well short of my $28 million prediction. Part of my misfire was due to producer David Heyman's last four movies averaging between $17,000 and $26,000 per screen. When Yes Man manages $5,000 per screen, those big numbers throw off the calculation. Strangely enough, when I used Jim Carrey's average for his last four movies times the number of theaters, the result is only off Yes Man's total by $700,000. I think that lends some credence to the idea that this was a Jim Carrey movie and that Jim Carrey doesn't have quite the pull he once had.
The Tale of Despereaux ended up with $10 million over the weekend. I predicted $16 million, with the caveat that it was probably too high. Although it is adapted from an award-winning book, Despereaux didn't get any favors from the mixed reviews or half-hearted marketing.
Seven Pounds ended up at number two. The $14.8 million opening is the smallest for Will Smith since Ali. Unfortunately I don't think he's going to be nominated for Best Actor this time.
Four Christmases eclipsed the $100 million mark. Hooray. The Day the Earth Stood Still fell off a whopping 68% from the previous week. That's good because it's crappy. And pulling in at number 20 for the weekend was the Bollywood romantic comedy (featuring what else- dancing!) Rab Ne Bana Di Jodi.