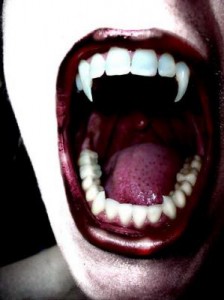 So, I think we're in for the second biggest weekend of the year at the box office. Not only are Bolt and Twilight opening on 3,400+ screens apiece, but Madagascar 2 and Quantum of Solace are still out there. Despite my predictions, I wouldn't be completely surprised if either Bolt, Twilight, or QoS were tops for the weekend. Each of those movies is focused toward a different demographic, and with Bolt and Madagascar the only movies really competing for the same audience, everyone should walk away happy.
My extra fancy spreadsheet has all the gory details.
Bolt is the widest release, on 3,651 screens. It seems like there hasn't been a lot of marketing for Bolt, but that just may be because I haven't been watching a lot of children's programming lately. Back in 2005, I would've said the same thing about Chicken Little and it opened at $40 million. The non-inflation adjusted total I calculated for Bolt came out to $38,084,620.95. Giving it the benefit of the doubt, I'll leave it at that (and maybe nix the whole inflation adjusting idea permanently). If I had increased the totals for inflation, the result was much higher than I'd ever think it could go. Since I feel the same about Chicken Little's marketing, I'd say a similar total would be a good guess, with the difference in my prediction attributable to Madagascar 2.
First off, the City of Forks and all the local business owners should be writing daily letters of gratitude to Stephenie Meyer. Before Twilight, Forks was generally a place you went through, not to. They're damn lucky that Meyer randomly picked them based on the fact that they get a lot of rain. The old people are probably sending her hate mail because now they've got all these teenage idiots gawking around town and occasionally standing on their lawn, which is the thing old people hate above all else.
Trying to predict the totals for Twilight is like arguing with your wife- no matter the logic you use, you'll probably be wrong. The calculated total I got was $20,215,753.98, which would have been closer to $10 million if Robert Pattinson hadn't been in the last two Harry Potter movies. That's a good number against it's $37 million budget and cast of relative unknowns, but in actually Twilight might have already made that much in pre-sales. My only recourse, which has served me fairly well, was to double the total, but $40 million looked too small, so I tripled it. That's a prediction of $60,647,261.95. Lofty, but maybe still too small.
QoS should pull in another $35-40 million and Madagascar another $15-20 million. If these two hit the high end and my predictions pan out, that's $160 million just between these four. It won't be close to the $253 million of The Dark Knight's opening weekend, but the $180 million of Wall-E's is within reach.