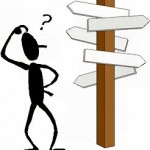 So, this is the first time in a couple weeks that one of my predictions hasn't been within spitting distance of one of the top two movies. Madagascar: Escape 2 Africa crushed my $42 million prediction with a $63,106,589 weekend and Role Models bested me by almost $5 million. But hey, this formula is still taking shape, and like the stock market, past performance does not guarantee future returns.
Movies like Madagascar don't really work well with the current layout of my formula. It had the fifth biggest opening weekend ever in November. Using recent movies to predict box office returns doesn't do much when that movie exceeds most of the movies used in calculating it. Of the 22 movies I looked at, only three met or out-gained the actual total or per screen average for Madagascar. My problem is that I want to use reasonable mathematical calculations in the formula that can be applied to all movies. I've been thinking about adding the production company to the calculation, and adding DreamWorks' last few movies would've helped some. I might have to come up with some tweaks to the formula based on the type of movie, like for an animated children's movie I could discount the actors' contribution and increase the genre and distributor. There are still a few animated movies coming up for me to try a few things.
Role Models gives more weight to the idea of not punishing a director for having fewer than four movies. If I hadn't deducted $4,000,000 for director David Wain's lack of experience, I would've been within one million of the total.
The total for all movies for the weekend was $127,686,291, up over 70% from the previous weekend. In fact, the totals for just Madagascar and Role Models beat the entire box office from last weekend. It was the biggest weekend since August 1-3, when The Dark Knight was still king and most of the other big Summer movies were still playing.
Next weekend should be interesting as there is only one new wide release- Quantum of Solace. It would have a good weekend no matter what, but it'll be huge with no competition.