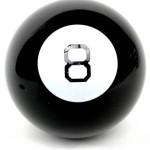 So, for Halloween you can choose between a watered-down horror movie or a romantic comedy disguised as a dirty joke- The Haunting of Molly Hartley and Zack and Miri Make a Porno are the only new wide releases. Historically, it doesn't look like Hollywood really thinks much of opening movies on Halloween Fridays, which also occurred in 2003 and 1997. The biggest release in 2003 was The Human Stain on 160 screens. 2003′s big release was Red Corner, which hauled in $1,760,000 on 2,244 screens- a pathetic $784 per screen. If those were the two biggest new movies for those days, it doesn't look like anyone was really even trying to make any money. This time around the studios are certainly aiming higher.
You can follow along on this handy spreadsheet.
Zack and Miri edges Molly Hartley by 83 screens to be the widest new release. For as much as people claim to like Kevin Smith's movies, they don't exactly come out in droves to see them. His biggest opening was 2001′s Jay and Silent Bob Strike Back, at $11,018,543. Seth Rogen should help give this movie a boost as he is by far the biggest earner in the formula, averaging $9,026 a screen for his last four movies. The only other component in the formula that cracked $5,000 was the genre movies, and only by $38 dollars at that. I calculated $5,411 per screen for Zack and Miri- a $14,800,318 weekend.
Too bad The Haunting of Molly Hartley is only showing on 2,652 because this one can use all the help it can get. The only thing this movie has going for it is that PG-13 horror movies have done pretty well lately- the four in the formula averaged just over $7,400 per screen. The next highest component is Chace (is that a real name?) Crawford, who earned $3,300 in his one movie. Since this is Mickey Liddell's directorial debut, I'm taking a cue from last week and excluding him from the adjustment. That brought the total to $5,991,453. That's a pretty small number, but it might be a minor miracle to hit it.