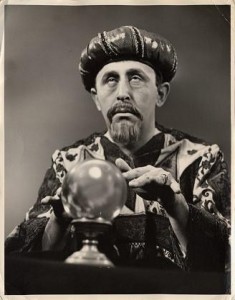 So, I'm going to go out on a limb and say Beverly Hills Chihuahua won't dominate the box office again. It's possible it could do $10.5 million, but it's got to drop off at some point. I just don't think it'll be this weekend because, unless City of Ember really picks up, there really isn't much competition for the kid dollar at the box office. Adult dollars, on the other hand,  have plenty of competition. Body of Lies and Quarantine are heading into their second weeks and could both see $7-8 million weekends, and Eagle Eye might also pull in a few folks, as it's been dropping just under 40% each weekend since opening ($29.2 -> $17.7 -> $10.9).
To make the following a little more understandable, I've prepared a fancy spreadsheet with my calculations. Hopefully it helps make more sense of the numbers.
This weekend's widest new release is Max Payne. It was a pretty cool video game, but we all know how well video games do on the big screen… not too bad, actually. While they weren't huge hits, Hitman, Silent Hill, and Doom all (fairly) recently had pretty decent opening weekends, with over $5,000 per screen- Silent HIll was almost $7,000. BloodRayne was a flop at $1.55 million, but that really didn't have much going for it in the first place. Mark Wahlberg fairs the best of any components in the equation, earning a respectable $7,408 per screen for his last four movies. 20th Century Fox is the weak link. They're having a bad go of things lately- City of Ember crapped out, Babylon A.D. was disavowed by the director, and The X Files: I Want to Believe was only seen by the most hardcore fanboys. I calculated Max Payne's total for the weekend at $17,688,048, but I would not be surprised if it beats that.
The second biggest release is Sex Drive, on 2,421 screens. Teen sex comedies generally do fairly well at the box office- as long as they have a cast to draw an audience. Of the four recent teen sex comedies in the equation, Superbad and American Pie 2 both did huge box office, while Decoys and The Girl Next Door did pretty poorly. The difference was that audiences were pretty familiar with the principal actors in the former movies, but the latter two didn't have the recognizable names. Summit Entertainment, the distributor, may be the weakest link, although the first-time director and relatively unknown stars don't help. Summit will be a player after the release of Twilight, but as for the only four movies they've released to date, the numbers aren't good- $2,518 per screen. I deducted $4 million from the calculated total, one million for each movie missing from the formula (director only has one credit, star 2 only has three, each should have four in the formula), to arrive at a total of $10,642,278. I think that's high, but it may hit that mark as the movie fills the comedy void at the box office.