So, with the weekend fast approaching and a new spate of movies hitting the cinema, I thought it was time to see how my box office formula works. I'll apply it to the two biggest releases (most screens) for the weekend: Lakeview Terrace and My Best Friend's Girl.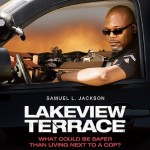 An interracial couple moves in next door to a cop who doesn't approve of their relationship and uses all his power to harass them- Lakeview Terrace, in a nutshell. Samuel L. Jackson is the big draw, appropriately rolling solo on the poster. Jackson has also been the biggest box office generator over his past four movies, generating $6,000 per screen to Patrick Wilson and Neil LaBute's $4,000. With the movie set for 2,464 screens, I'm calculating about $11 million for the weekend. Probably a little disappointing, but unless you're a big Samuel L. Jackson fan or enjoy poorly reviewed movies with on-set issues, there really isn't a whole lot to get excited about.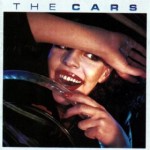 For those not enamored with the whole suspense/thriller thing, My Best Friend's Girl is an option. It's a romantic comedy starring Kate Hudson and Dane Cook. Director Howard Deutch is the monkey wrench in the formula, getting about $3,350 per screen against $6,000 for Hudson and $5,000 for Cook. I was kind of surprised by that because I thought Deutch's last four movies (The Whole Ten Yards, The Replacements, The Odd Couple II, and Grumpier Old Men) did better- the last three in particular seemed to connect with audiences. I'm predicting $11.5 million on 2,604 screens for the movie that stole it's title from a Cars song.