So, September 19th isn't a day too many people use to reflect on what was going on with movies in years past. It's kind of in that dead area after Summer and before the ego-stroking award season. But that's not to say nothing has ever happened.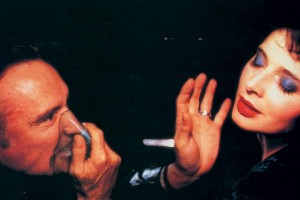 After the critical and financial flop that was Dune, David Lynch dialed things down for 1986′s Blue Velvet. It was a more personal movie- you know, involving a small town, violence, sex, and violent sex. Jeffrey Beaumont (Kyle MacLachlan) finds a severed ear and, after notifying the police, can't resist the urge to launch his own investigation. His journey leads him to Dorothy Vallens (Isabella Rossellini) and the man who kidnapped her husband and son to force her to have sex with him, Frank Booth (Dennis Hopper). The movie earned Lynch his second Best Director nomination and put Hopper back in the public conscious.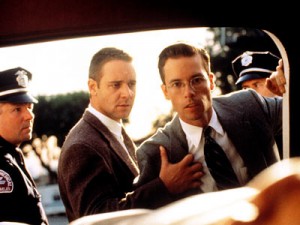 L.A. Confidential was released on this date in 1997. The tale of police corruption and Hollywood celebrities was adored by the critics, nominated for nine Academy Awards. The movie found an audience, too, pulling in over $125 million. Unless you saw The Adventures of Priscilla, Queen of the Desert, it was probably the first time most Americans saw Guy Pearce, and was the first time Russell Crowe got to flex his acting muscles in Hollywood. One of life's greatest mysteries is how Kim Basinger wins Best Supporting Actress and neither Crowe nor Pearce gets nominated.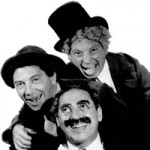 Let's hop a ride in the way-back machine, all the way to 1931. That's the year the Marx Brothers' Monkey Business was released. The brothers, including straight-man Zeppo, stow away on a ship to America and inadvertently get recruited by gangsters. A simple plot fleshed out by innumerable jokes, puns, and sight gags. It's classic Marx Brothers zany irreverence that's just as funny today. Actress Thelma Todd, whose suspicious death is seen by some as one of Hollywood's darker conspiracies, played the female lead.
In some people's eyes, Martin Scorsese's star had faded a little prior to 1990, but then Goodfellas was released and it cemented his reputation as one of cinema's greatest directors. It's based on the book "Wiseguy," the true story of mafioso-turned-informant-turned-celebrity Henry Hill, who was kicked out of the witness protection program for telling everyone that the movie was about him. The violent, vulgar mob story was nominated for six Academy Awards and regularly makes it's way on "best ever" lists, ranking #1 or 2 on "gangster" movie lists. Joe Pesci's performance as Tommy DeVito was the only Academy Award win for the movie.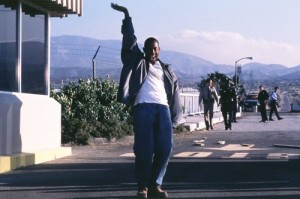 At first it might seem out of place to find Blue Streak on this list, but classic and award-winning movies don't have a stranglehold on the date. Backed my Martin Lawrence's trademark over-the-top style, Blue Streak lays claim to having the biggest opening weekend to end on September 19th, with a three day total of $19,208,806. An ex-con wants to recover a diamond he stole years before, but nothing's as easy as it sounds. He gets mistaken for a cop and has to cover the ruse by impressing all the detectives with his unorthodox-but-effective techniques while trying to get his hands on the stone. Sure it's a formulaic buddy comedy, but Martin is one of the most charismatic comedians you're ever going to see.