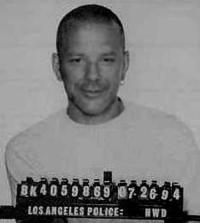 So, the awards for this year's Venice International Film Festival have been announced, and the Golden Lion for best film went to Darren Aronofsky's The Wrestler. Mickey Rourke stars as an aging wrestler forced to retire due to a heart attack. He tries to carve out a normal life for himself, but the call of the ring may be too much to resist. It's quite an achievement for Rourke, reclaiming his status as critically lauded actor after more than a decade of odd decisions. He is the personification of the phrase 'long, strange trip.' Highlights include:
Early critical success for Body Heat, Diner, Rumble Fish, The Pope of Greenwich Village, and Barfly.
Became a sex symbol after his role in Nine 1/2 Weeks.
Has a penchant for authentic sex scenes, specifically in Angel Heart and Wild Orchid. The scene with Lisa Bonet in Angel Heart led to her dismissal from The Cosby Show.
An amateur boxer in his youth, he quit acting and became a professional boxer in 1991. He retired in 1995 and resumed his acting career.
Allegedly turned down the roles of Axel Foley in Beverly Hills Cop, Jack Crawford in The Silence of the Lambs, Butch in Pulp Fiction, Eliot Ness in The Untouchables, Charlie Babbit in Rain Man, Jack Cates in 48 Hrs., Connor MacLeod in Highlander, and Johnny Ringo in Tombstone. His part in The Thin Red Line ended up on the cutting room floor.
Compiled a substantial résumé playing world-weary anti-heroes since the mid 1990′s, garnering little recognition.
Regained acting prominence for his role as Marv in Sin City and now has a second movie to back that up.
It's pretty incredible how he has brought his acting career full circle. After becoming critically and financially successful, he tossed his acting career aside to become an over-the-hill boxer. He returned to acting with no fanfare and rebuilt his career from the ground up.
Related articles by Zemanta