So, all the beans have been counted and the results are in: Lakeview Terrace was the big winner this weekend, pulling in $15.6 million. Burn After Reading just keeps on keeping on and was second with $11.3 million. My Best Friend's Girl gamely limped in with $8.3 million. That had to be a disappointment, but I think maybe I'm the big loser.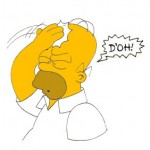 I predicted both Lakeview Terrace and My Best Friend's Girl would pull in around $11 million, but I was clearly off on both accounts, $4 Million low on one and $3 million high on the other. What does that tell you? Well, that you can't just randomly throw ideas together and expect goods results.
Now I guess I'll go back to the drawing board and make a couple changes to the formula and see what shakes out this weekend. I'd expect both Eagle Eye and Miracle at St. Anna to do pretty well. It's probably a futile effort, but that never stopped me before.