So, sometimes I'm not always as rational as I seem. Sometimes I get furious for the stupidest reasons. Here are the stupid reasons I hate these guys: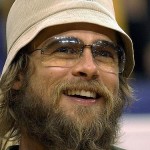 I used to like Brad Pitt. I mean, how could you not after Se7en, Twelve Monkeys, and Fight Club? So I was really psyched when I heard he was teaming up with Darren Aronofsky for The Fountain. Then pictures of Pitt with his conquistador beard started emerging and I got REALLY psyched. So what happened? Jerk Brad Pitt has some issues with the script and pulls out just before production was scheduled to begin. The production was shelved and wouldn't be resurrected for several years. When production finally began, Brad Pitt and Cate Blanchett were long gone and the budget was slashed in half. I still enjoyed the movie once it eventually hit the screen, but I was looking forward to something different, and I wasn't the only one. That's why I hate Brad Pitt.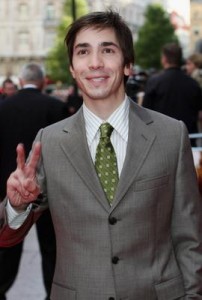 I never really had much of opinion of Justin Long. I guess he was kind of funny, in his own submissive, unassertive way. And then the smug little jerk started with the Mac vs PC ads. Those things annoy and disgust me more than those Taco Bell Cheesy Melt commercials. The combination of his smug little attitude and the condescending tone of the commercials is too much for me to handle. Not to mention the nearly slanderous lies he's spewing. Now I just can't find anything redeeming about this little twerp. I've gotten a headache just writing this.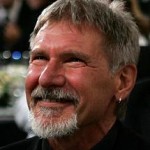 I've always been kind of impartial toward Harrison Ford. He never left a big impression on me, but he was Han Solo and Indiana Jones, so it's not like I could really dislike him. Then for whatever reason he decided to get an earring. It seemed like an old man trying to recapture his youthful cool, and one of the most off-putting things since Sean Connery starred as the dirty old man in Entrapment. Why couldn't he just buy a sports car and chase 18-year old girls? Maybe he could have dyed his damn hair if he wanted to feel younger. It's a stupid reason for hating the guy, but I mean, come on.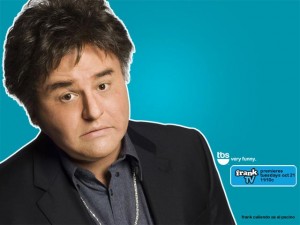 Like Harrison Ford, I was pretty neutral about Al Pacino, but hey, he's played some pretty iconic characters over the years. I wouldn't watch a movie just because Pacino was in it, but he didn't make me avoid anything either. That changed after Frank Caliendo joined MadTV. His impressions were all great, but his Pacino seemed to capture the essence so well that he's all I can think about when I see Al Pacino. Most people get excited at the prospect of him and Robert DeNiro in the same movie, but all I see in my head is the two of them trying to order ice cream.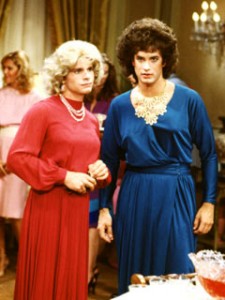 I was always a little impressed with Tom Hanks. Not really in his acting ability, but in how he transitioned from a goofball comedian to one of the most respected dramatic actors in Hollywood. In 1993, he goes from Sleepless in Seattle to Philadelphia and stuns the socks off everyone. He follows that Best Actor win with another the next year for Forrest Gump and becomes a film legend. Then he gets nominated again for Saving Private Ryan, but this time he doesn't win, losing to Roberto Benigni for Life is Beautiful. While Benigni was overreacting his way up to the stage, there was a cutaway to Hanks looking absolutely disgusted (I tried to find a picture or video of it, but couldn't. He kind of looked like this). Now I just think of him as a conceited primadonna consumed by his own self adoration. Maybe that's what it takes to be great at something, but I can't dissociate that image from him. Tom Hanks, oh how I loathe thee.